BRAND INSULATION provides safe, green and reliable home insulation solutions for existing homes.
Since 2006, Brand Insulation's trained professionals have installed wall and attic insulation in thousands of homes in the Greater Toronto Area.
We're proud of the reputation we've earned for our industry expertise, quality workmanship, use of superior products and exceptional customer service – and the positive feedback from many satisfied customers.
Free estimates and in-home consultations
Quality home insulation products installed by trained professionals
Quality workmanship at reasonable rates
Prompt and friendly service
Work done in less than a day
For more information, or to book an appointment, please call us today at 416.226.2779
Brand Insulation Inc. is a licensed contractor in the Greater Toronto Area, fully bonded and insured, WSIB and BBB accredited.
Brand Insulation will make your home comfortable with the least possible inconvenience to you – installation is typically completed in less than a day and you don't have to leave your home for us to do our work.
We use only high-quality, eco-friendly materials, so you can feel confident that your home will be insulated with high-performance, best-on-market products.
Our commitment to customer satisfaction means that you can expect attentive, personalized service when we come to work in your home. Our trained, experienced team does all installation work – we do not use subcontractors.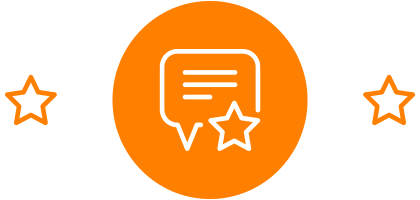 What our customers say about us…
"I just wanted to let you know how happy my husband and I are with our decision to insulate with air krete® and Brand Insulation. This has probably been the most valuable home improvement project we've done. Our heating bills were cut in half the following winter.
Our home was built somewhere around 1915, so we were concerned with its suitability for this product. But you were so helpful in explaining the procedure and everything, we really felt very comfortable going ahead with it… We had an energy audit done before and after, and the results were amazing. It really was probably the best decision in retrofitting our home we've ever made.
Thanks so much for your help and to the guys for their hard work. I will certainly recommend Brand Insulation to anyone thinking of upgrading their older home for added energy efficiency."
"Just a short note as a follow up. I went back to my cheque book and records, and found that since the application of air krete®, my equal billing for natural gas has dropped by 34%. Our hydro dropped over the year before usage, despite it being a really hot summer… I am more than pleased."
"Five years ago, we have bought out first home, an older house (about 50 Years old). We had no knowledge at the time that the double brick bungalow that we had gotten had no insulation in the walls, but two cavities air filled. We were soon to find out…
We have heard about Brand Insulation and their Air Krete insulation and we invited them to give us a quote. We decided to go with this type of insulation in all exterior walls.
Winter is over now, and we are happy with the decision we've made. We do not feel and drafts from the exterior walls and overall the comfort of our home has increased.
So, we're happy and we are recommending this product to all our friends."
"Very satisfied with Brand Insulation and the air krete® insulation installed in my house. House felt cooler in the summer and warmer in the winter with noticeably fewer drafts. Installers were friendly, worked very hard to complete the installation on-time, and did a thorough job cleaning up after completion."
"Last October you installed air krete® insulation into my home in two spaces: one between the plaster and bricks, and the other between the two rows of bricks…The work was done with great care, in the time frame given, and my house was left in excellent condition. I must admit that I was concerned ahead of time about having approximately 250 holes made on the walls inside my house. But the repair work was superb and no one can tell that so many holes were made. Once the air krete® was installed, the house was cozier and the cold spots were gone… Overall, I am very pleased to have this product in my house and very happy it was installed by Brand Insulation. Thank you for doing such a great job!"
"Just a note to thank you guys for your good service and hard work insulating our 'poor old house' last month. We are very glad that we chose your company and this method to do the job.
After researching and looking at all the different options available, Air Krete® was by far the best solution for us. The alternative was to do a major reno of removing all the old lathe & plaster walls (hideous mess!), adding fibreglass and then re-drywalling, or other types of open-wall spray foam.
We also got a quote to do stucco from the outside and it would have cost twice as much and taken at least 5 days to complete. This way, aside from having to repaint and/or touch-up the holes made in the walls, it was by far the most painless and cost-effective solution. The fact that the job was done in less than one day was great and a real relief. It was also super not to have to 'evacuate' ourselves or our pets since it was non-toxic and didn't gas off."
"I had my 55 year old double brick house insulated. Yes, finally… I had been researching for a product for the last six years that could insulate between the two layers of brick. When I saw the site for air krete® cement-based insulation, I knew this would work for my house.
I had the insulation installed from the outside and the indoor feeling of comfort is beautiful. No more cold air coming in through the walls. We don't sit on the heat register to warm up any more because the house has a warm comfortable feeling to it.
The workers completed the job in one day, cleaned up, and left me feeling happy. I am very pleased with the workmanship/product and am very glad to have found the website last fall."
BRAND INSULATION IS HOMESTARS VERIFIED.
HomeStars.com is a Canadian company that publishes reviews written by homeowners about home-improvement professionals such as repairman, contractors, renovators, and retailers.
To see Brand Insulation's Star Score and read more reviews, please visit the HomeStars website.